Dental Implants Can Support Bridges and Dentures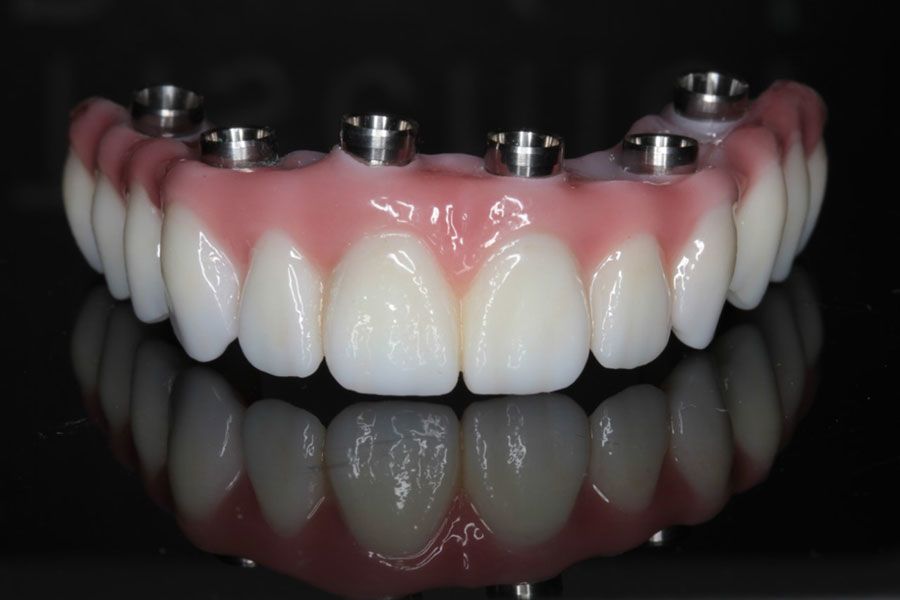 When a person is missing many teeth, there are a number of aesthetic and general wellness matters to consider. Thankfully our dental practice serving Bloomfield Township has plenty of restorative dentistry options to address tooth loss. One such treatment option is the use of dental implants to support bridges and dentures.
We'd like to take a moment to consider the problems caused by major tooth loss. We'll then consider how bridges and dentures anchored in place by dental implants can benefit people who are missing a few or all of their teeth.
Issues with the Loss of Multiple Teeth
In terms of smile aesthetics, the loss of many teeth can leave a person feeling very self-conscious about smiling, speaking, and laughing, even around people they have known for many years.
In terms of dental health and general wellness, multiple missing teeth can result in difficult eating certain foods and maintaining a balanced diet. In addition, the loss of many teeth can lead to the remaining teeth shifting out of place, the loss of bone density in the jaw, and the loss of gum tissue.
Dental Implants for Bridges and Dentures
Dental implants are an excellent option for people who are missing multiple teeth. The dental implants will function as new tooth roots that anchor dental appearances in place with a high degree of stability. With dental implants in place, patients can bite and chew and smile like they did with their natural teeth.
For major tooth loss, the following appliances may be considered:
Dental Bridge – A dental bridge is ideal for people missing two or three teeth, or possibly four teeth.

Partial Denture – A partial denture is a good option for people who are missing four or more teeth in a row, such that a dental bridge is no longer a viable option.

Full Denture – A full denture is a good option for people who are missing most or all of their teeth.
Ideal Candidates for Dental Implants
Good candidates for dental implants are people who have sufficient jawbone density and gum tissue density in place along the gap where teeth are missing. They should be in good overall health such that oral surgery will not pose a risk to wellness, and they should have realistic expectations about the procedure and the months-long recovery process.
How Many Dental Implants Will Be Needed?
The exact amount of dental implants will depend on the nature of the appliance and the amount of teeth that are missing. One dental implant or perhaps two may be required to support a dental bridge. To support a full denture, it's possible that as few as four strategically placed dental implants are all that will be required.
Since each case is different, the exact number of dental implants necessary to address your tooth loss will be discussed in full detail during your consultation.
The Results of Implant Dentistry Treatment
Patients who get dental implants to support bridges or dentures are often quite happy with the overall results of treatment. They are able to smile, speak, bite, and chew like they used to, without any worry of the bridge or denture falling out. In addition, the custom dental appliances are designed to look just like normal teeth, ensuring a natural overall appearance to the smile.
Learn More About Dental Implants
For more information about dental implants and how they can help you have a full and healthy smile, be sure to contact our experienced cosmetic and restorative dentists today. We look forward to your visit and discussing these matters in much greater detail.
Related to This