Treatments for Twisted Teeth: Improving Your Smile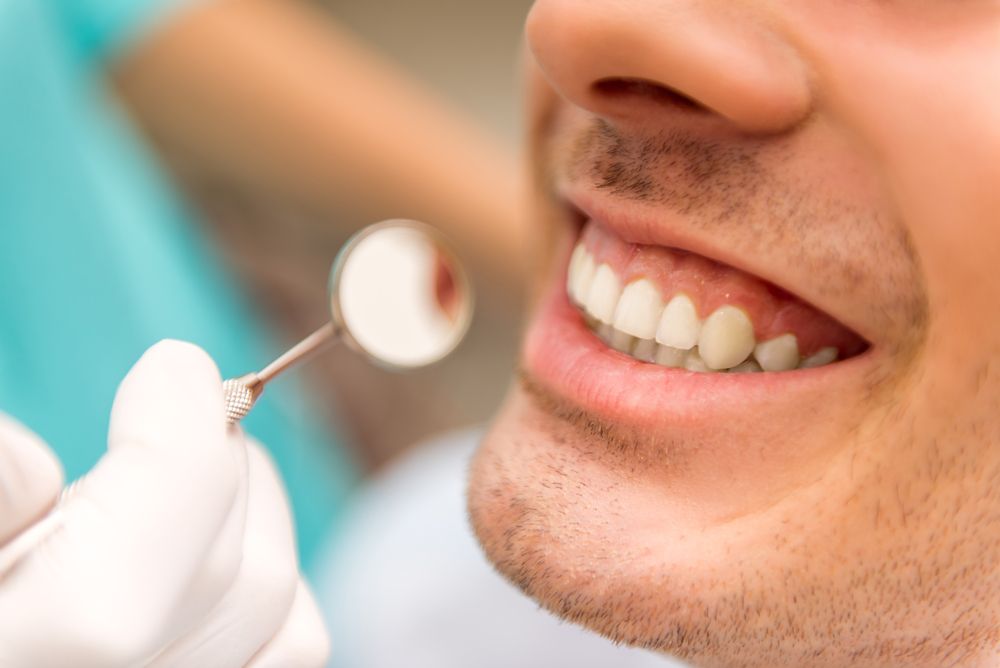 Crooked teeth can cause many different dental problems, some more serious than others. If you have a twisted tooth or a few twisted teeth, you know how serious some of these problems can be. That why the team at our Troy cosmetic dentistry center always works diligently to help ensure proper dental alignment.
We'd like to consider the problems caused by twisted teeth, and then look at some of the most common options for treatment. This should help you understand what can be done about your situation.
Cosmetic Problems Caused by Twisted Teeth
When you have a twisted tooth or a few twisted teeth, this can lead to serious issues with smile aesthetics. Simply put, twisted teeth can make you feel self-conscious. This can make you hesitant to laugh, smile, and speak around others, even people you have known for many years. If you have a job that involves public interaction or speaking, twisted teeth can have a negative impact on your performance.
Dental Health Issues Caused by Twisted Teeth
In terms of dental health, twisted teeth can lead to a host of serious problems. For one, twisted teeth can make it painful to bite and chew, which could make eating certain foods quite difficult. Twisted teeth can also increase the risk of teeth grinding (bruxism). Teeth grinding can lead to chips and cracks on the teeth, gum recession, headaches, and even jaw joint issues such as TMJ disorders.
Treating Twisted Teeth with Cosmetic and Restorative Dentistry
When the twisting is minor and only an aesthetic issue, cosmetic or restorative dentistry options may be considered. A porcelain veneer, for instance, can mask this imperfection from view. The veneer will conceal the front portion of the tooth, making the alignment seem perfect. Similarly, a dental crown can be used to can a twisted tooth to make it look perfectly straight.
During a consultation, your dentist can determine if the twisted tooth is only causing aesthetic problems, and which of these less invasive treatments is more ideal.
Treating Twisted Teeth with Orthodontic Care
For the vast majority of patients who suffer from a twisted tooth, the ideal option for treatment will involve orthodontic care. Braces, headgear, palatal expanders, and other kinds of appliances and instruments can be used to improve the alignment of the teeth and the overall health of your smile.
In general, it's more ideal for orthodontic care to be performed earlier in life rather than later in life. Prior to reaching adulthood, people are still maturing and their teeth and palate are more malleable, which makes orthodontic procedures much easier and faster.
Treating Twisted Teeth with Oral Surgery
When teeth are too twisted for orthodontic care and other such procedures, the most ideal option to consider may be advanced dental surgery. The oral surgery will allow the teeth, bone structure, and other tissues in the mouth to be carefully adjusted. After these revisions are made, the oral surgery is typically followed by orthodontic care to help improve overall alignment and position of the teeth.
These kinds of dental surgery treatments can be quite involved, and they must be carefully tailored to the needs of the patient. We can discuss and develop a treatment plan with a patient as part of the consultation process.
Learn More About Treating Twisted Teeth
For more information about your treatment options for twisted or crooked teeth, be sure to contact our experienced team of dentists today. We will work closely with you to help ensure your dental health needs are properly addressed.
Related to This