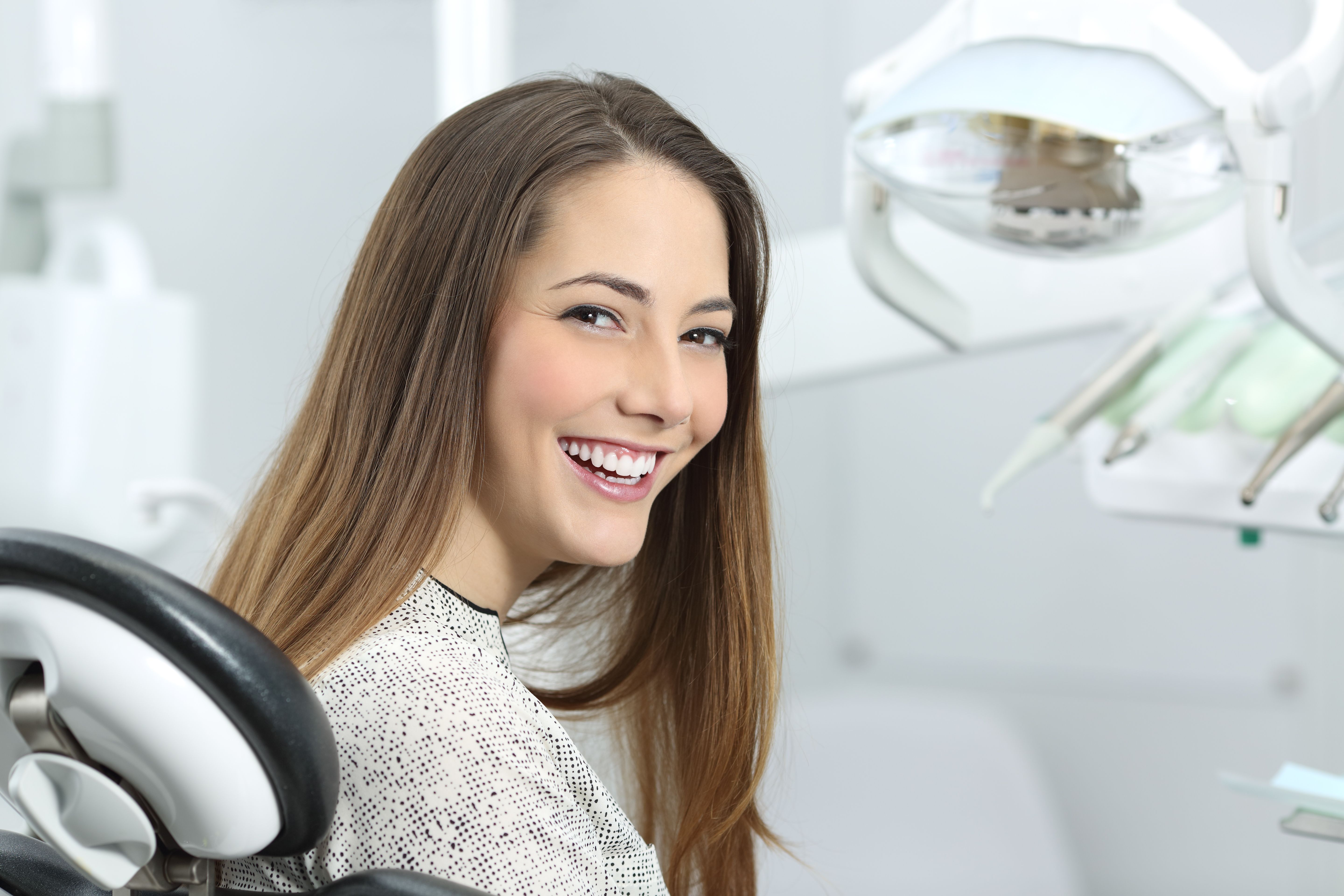 Buck teeth is a term that refers to protruding upper front teeth. In mild instances, the teeth may extend just a few millimeters past the lower incisors. However, in severe cases, the teeth may protrude past the lower lip. This is just one example of orthodontic malocclusion, but it is usually one of the most noticeable forms.
At the Cosmetic Dentistry Institute in Troy, MI, we offer treatment for buck teeth, including cosmetic procedures and orthodontics to enhance aesthetics and reduce the risk for dental damage.
Why Correct Buck Teeth?
The most common reason individuals seek treatment for buck teeth is because they do not like the aesthetics of their smile. This is certainly a valid reason for addressing the problem.
More importantly, however, protruding teeth are at a far greater risk of breakage and other forms of damage. Correcting this issue can prevent trauma and costly restorative treatments later on.
Orthodontics
The most common treatment for buck teeth is orthodontics. Braces can move the teeth into their desired positions, creating an overall healthier smile.
At our practice, we offer two options: Invisalign® and Fastbraces®:
Invisalign: Popular among patients who wish to avoid metal braces, Invisalign straightens the teeth using a sequence of invisible, removable aligner trays. This option is highly effective for correcting many forms of malocclusion, and treatment can be completed in approximately one to two years.
Fastbraces: This alternative to traditional braces actually straightens the teeth in as little as three months. Rather than square brackets, the Fastbraces system uses triangular brackets, which allow the archwire to exert a greater amount of force. As a result, the teeth move faster.
Dental Bonding
Mild cases of buck teeth can be treated with cosmetic procedures. Dental bonding involves the application of composite resin. This material can alter the size and shape of protruding teeth, making them appear as though they are in proper alignment. This option is not right for everyone.
During an initial consultation at our practice, our doctors can help you determine if dental bonding will effectively address your concerns.
Porcelain Veneers
Like dental bonding, veneers can mask a number of aesthetic imperfections, including some forms of misalignment. Custom-crafted veneers are thin and strong; they are affixed to the front surfaces of the teeth. With proper care, veneers can last upwards of 20 years.
Dental Crowns
Dental crowns are custom restorations. However, rather than covering just the front surface, a crown covers the entire tooth structure. In some cases, dental crowns can make protruding teeth appear flusher, for a more uniform look.
Corrective Jaw Surgery
Depending on the severity of your malocclusion, corrective jaw surgery may be required. If buck teeth are not treated during childhood, adults may need to undergo this procedure to fully address the problem.
Contact the Cosmetic Dentistry Institute
If you are self-conscious about the appearance of buck teeth, our team can determine the cause of your malocclusion and recommend appropriate treatment options. To make an appointment with one of our doctors, contact us online anytime or give us a call at (248) 519-1919.
Related to This