Invisalign® Treatment Timeline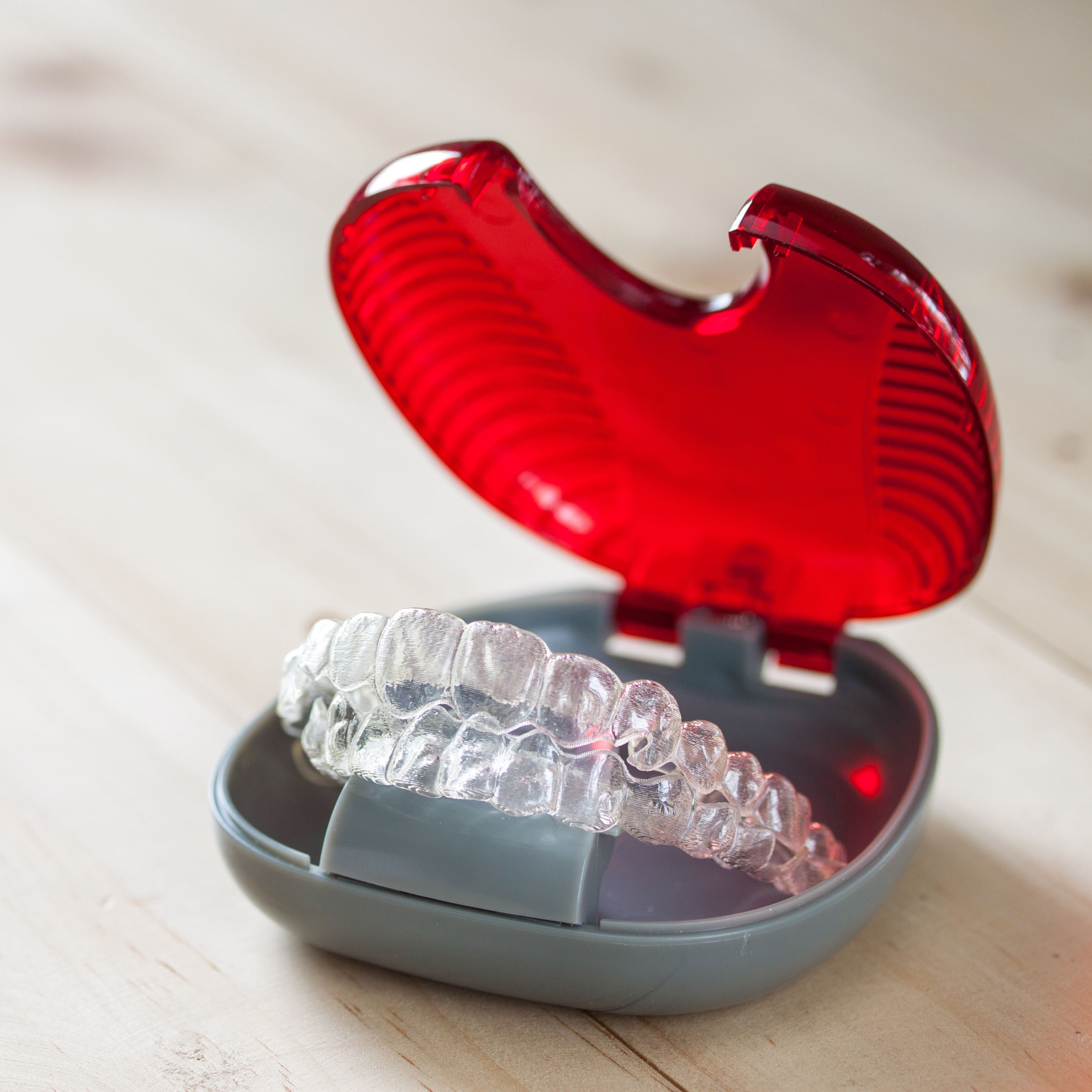 Misalignment is one of the most common dental problems. Crooked teeth and a poorly aligned bite can interfere with oral functions, cause discomfort, and affect the appearance of the smile. Malocclusion problems are often associated with pre-teens and teens, but a large number of people dealing with spacing issues are adults.
As busy adults with careers and other responsibilities, many are reluctant to straighten their teeth with traditional braces. Fortunately, Dr. Craig Goldin offers the alternative of Invisalign®. Invisalign® uses discreet and comfortable clear, plastic aligners to shift the teeth and adjust the bite.
One concern that many patients have about Invisalign® is how long it will take to improve their smile. Invisalign® actually corrects the bite in roughly the same timeframe as braces. Prior to starting treatment, Dr. Golin discusses the typical Invisalign® treatment timeline with ourTroy, MI patients so they are well prepared for the process.
Consultation
The first stage of Invisalign® treatment is a consultation to determine if Invisalign® is an appropriate treatment option for the patient. This appointment involves a visual examination along with x-rays and digital imaging. Patients should allow at least an hour or two for this initial appointment.
If we find that the patient is a good candidate for Invisalign® treatment, the images that are taken will be used to create a custom treatment plan that will include the creation of a series of Invisalign® aligners.
Starting Treatment
Within a few weeks of the patient's consultation, the first series of Invisalign® aligners should be complete. Patients will return to our office at this point to pick up their first several aligners, test the fit of their initial aligner set, and receive instructions on their use.
Generally, patients are asked to wear their aligners for a minimum of 20 to 22 hours per day. The aligners should only be removed for eating and brushing.
Progressing Through Aligners
Throughout Invisalign® treatment, patients will continually progress through a series of aligners. Each set of aligners is slightly different so that the teeth continue to receive the pressure that is needed to encourage movement of the teeth and jaw. Typically, patients will switch to a new set of aligners every two weeks.
Dr. Goldin will monitor treatment to ensure that the teeth are responding as anticipated. We will schedule routine checkups around every four to six weeks. These appointments should only last about 15 to 20 minutes. We will examine the teeth and provide patients with their next several sets of aligners. If any issues are seen at one of these checkups, treatment can be adjusted as necessary.
Completing Treatment
When a patient has progressed through all of their aligners, the teeth and jaw should be in the ideal position. The exact length of treatment will vary based on the severity of the patient's malocclusion problems, but the average Invisalign® treatment is 12 to 18 months, just like braces.
After completing Invisalign® treatment, patients should wear a retainer. The retainer is usually worn full time for a few weeks, and can then be worn at night while the patient sleeps.
Contact Us
If you have more questions about Invisalign®, Dr. Craig Goldin would be happy to discuss the treatment process in further detail. Contact us at your earliest convenience, or call us in Troy at (248) 519-1919 to schedule a personal consultation.
Related to This