Full Mouth Reconstruction Steps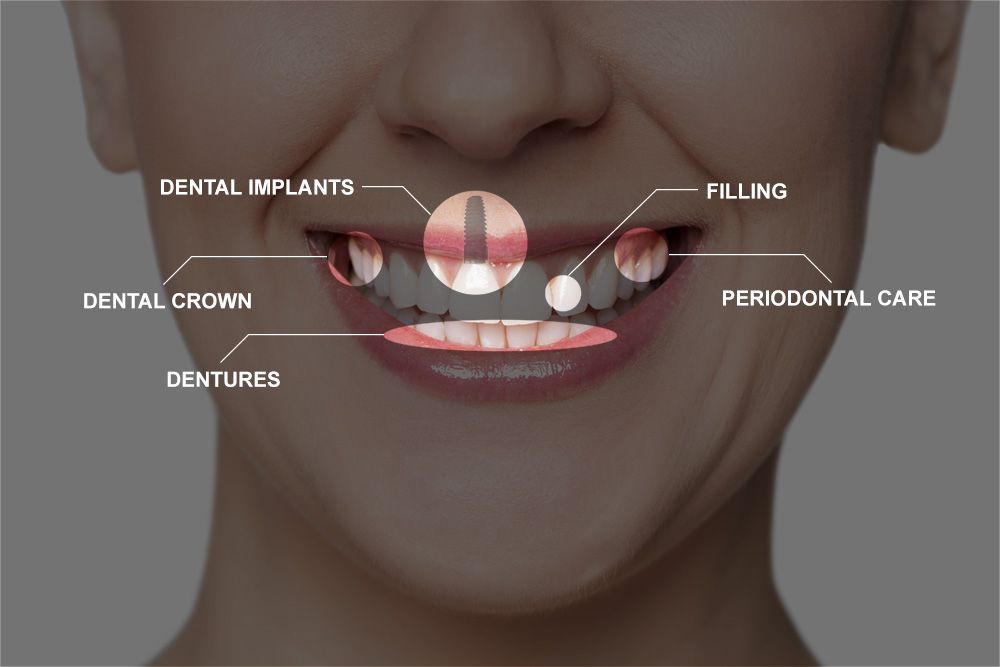 Dental problems rarely come one at a time. Poor oral hygiene and missed dental visits over the years can result in missing teeth, severe tooth decay, advanced gum disease, and so many other problems. That's why Dr. Craig P. Goldin may recommend a full mouth reconstruction, which can rehabilitate the beauty and health of your smile.
The team at the Cosmetic Dentistry Institute in Troy, MI tailors each procedure to the needs of the patient. We'd like to go over the different steps we take in creating a custom mouth reconstruction procedure.
The Initial Consultation
The first step to any many dental treatment is the initial consultation. During this consultation, we will take time to discuss the symptoms and problems that the patient has been facing. We will also cover some basics about their dental health and wellness goals, and also ask about the last time they visited the dentist. Typically patients who require full mouth reconstructions have not seen the dentist in years, so this question will give us an idea of how extensive some of our work may be.
Examination, Diagnosis, and Assessment
As part of the initial consultation, we will perform a full exam of the patient's teeth, gums, and jaw joint. We will also review their medical history and dental records in order to seek more information that may not have been conveyed through our discussion with the patient.
After going over x-rays, observations, dental/medical records, and out conversation with the patient, we can then diagnose the various issues the patient is facing.
Creating a Custom Treatment Plan
Once we've diagnosed the problems the patient faces, we can then develop a custom treatment plan.
The main goals at our Troy dental care center will be to ensure proper gum health, save and restore as many teeth as possible, extract teeth that cannot be preserved, and rehabilitate the mouth so that it functions properly and patients can smile with confidence.
The Order of the Dental Procedures
The exact order of dental procedures we perform can vary during a full mouth reconstruction. Periodontal disease may take precedent since getting the bacterial infection under control will make subsequent procedures easier. That said, endodontic treatment may also be a starting place so we can prevent further harm caused by a root canal infection.
As the treatment plan is being developed, we will be sure to let you know what procedures are necessary, what order they will be performed in, and all of the risks and benefits associated with the procedure. Patients should be active participants in a full mouth reconstruction.
An Emphasis on Patient Aftercare
On the note of patients being active participants in dental care, that brings us to this step. Once a dental procedure is completed, we will give patients ample instructions for proper aftercare. This include oral hygiene tips and advice on diet and lifestyle to help prevent future dental problems.
This focus on education and preventative care empowers our patients. They are crucial partners in making sure the results of the full mouth reconstruction last as long as possible.
Regular Checkups and Maintenance
A full mouth reconstruction may be technically done once the final procedure is performed, but we feel like the work is ongoing. In addition to patients following aftercare advice, our practice will monitor the results of the full mouth reconstruction during regular dental checkups. This ongoing focus on the health and wellness of patients after a major dental treatment is what has built so many long-lasting, trusting relationships between our practice and the larger community of Troy.
Learn More About Full Mouth Reconstructions
To learn more about full mouth reconstruction treatment and why it may be ideal for you and your needs, be sure to contact a skilled cosmetic and restorative dentist. The team at the Cosmetic Dentistry Institute can be reached by phone at (248) 519-1919.
Related to This