Dental Crown Lifespan and Aftercare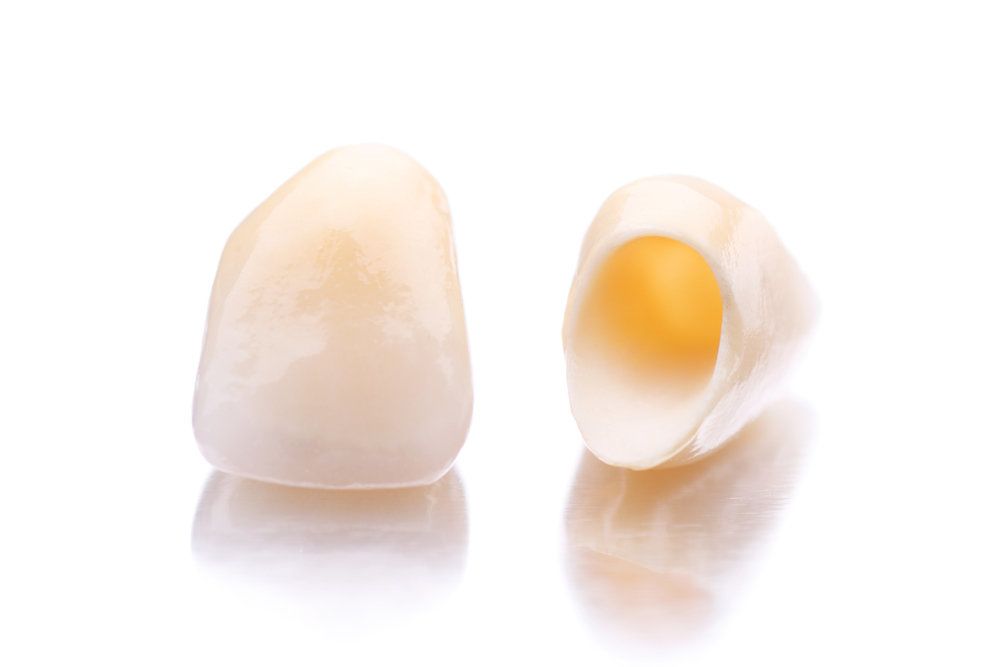 Major decay and tooth fractures can lead to pain, discomfort, and the inability to bite and chew. Thankfully there are dental crowns. Dr. Craig Goldin, Dr. Marcy Goldin, and Dr. David Whalen can use these restorations to treat severely damaged teeth.
Patients throughout the Troy, Birmingham, and Bloomfield, MI area have asked us how long crowns last and how they can be cared for. The team at Cosmetic Dentistry Institute would like to discuss the lifespan of these restorations and share a few tips for proper oral hygiene and aftercare.
How Long Does the Average Dental Crown Last?
On average, a dental crown lasts between 10 and 15 years. With good aftercare, you can potentially extend the life of the crown further. Typically, though, patients will need to have their crowns replaced after about 10 or so years.
Causes of Dental Crown Damage
Natural wear and tear is the most common causes of dental crown damage. This includes the act of biting and chewing and the cumulative effect of teeth grinding (bruxism). In addition, dental crown damage can occur during accidents, such as vehicle collisions, falls, and physical altercations.
Proper Hygiene and Aftercare with Crowns
When you have dental crowns in place, good oral hygiene will extend the life of these restorations. That means using the right kind of toothbrush and toothpaste.
The Right Toothbrush for Dental Crown Aftercare
As with any oral hygiene matter, the ideal toothbrush is soft-bristled with a small head. This will give you ample ability to clean the surfaces of your teeth and crowns, including the hard-to-reach places. The soft bristles will limit the amount of damage done to your tooth structure as well as the crown material.
The Right Toothpaste for Dental Crown Aftercare
The ideal kind of toothpaste to pick is a non-abrasive gel. These kinds of toothpastes do not contain particles that can scuff the crowns and tooth structure. More importantly, these toothpastes don't have whitening ingredients that can soften the crown material and make damage during oral hygiene more likely.
Wear Mouth and Head Protection
Protecting your crowns from harm is crucial for lasting dental wellness. That's why it's important that you wear mouth and head protection when applicable.
If you participate in combat sports or contact sports, wearing the right protective gear is crucial for avoiding dental injury.
In addition, it's important that you wear a helmet when on a bicycle or motorcycle. This simply safety measure can protect you from head, face, and mouth injuries.
Attend Regular Dental Visits for Checkups
Proper at-home care of dental crowns is not always enough. Regular visits with your dentist every six months allow your crowns to be checked by a professional. Your dentist can identify damage to the crown structure, signs of wear, and discuss various matters related to your crown in greater detail.
Replacing a Worn Out Crown
When a crown is broken or worn, it's important that it be replaced. Your dentist will carefully remove the old crown, take an impression of the underlying tooth structure, and have a new custom crown created just for you.
Contact the Cosmetic Dentistry Institute
For more information about dental crowns and how they can help improve the health of your mouth, be sure to contact our skilled team of cosmetic and restorative dentists. We look forward to hearing from you. You can schedule a visit to our practice by calling (248) 243-6283.
Related to This